Our caravans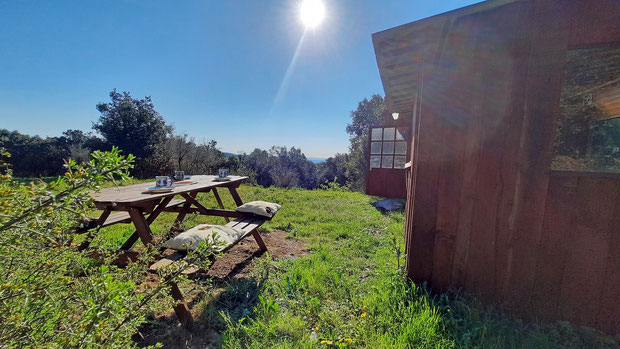 Text für Grande fehlt
Our caravan "Safari" is situated on a large patio and sleeps up to four people. You can also pitch a tent next to it if you wish to do so. You will have access to a communal bathroom with showers and toilets. There is a small gas stove in the caravan, but you can also book breakfast, dinner, or both in advance.
Text für Villa Rouge fehlt
Our simple yet comfortable caravan "Petite" sleeps two people on a double-bed and comes with a small terrace with breathtaking panoramic views of the Mediterranean Sea. Guests also have access to the communal bathroom.